Celebrating Excellence: Island House Hotel Wins 2023 USA TODAY 10Best Readers' Choice Award for Best Historic Hotel
Share on Social
Array
(
    [networks] => Array
        (
            [0] => facebook
            [1] => twitter
            [2] => pinterest
        )

    [has] => Array
        (
            [facebook] => 1
            [twitter] => 1
            [instagram] => 
            [pinterest] => 1
            [houzz] => 
            [linkedin] => 
        )

)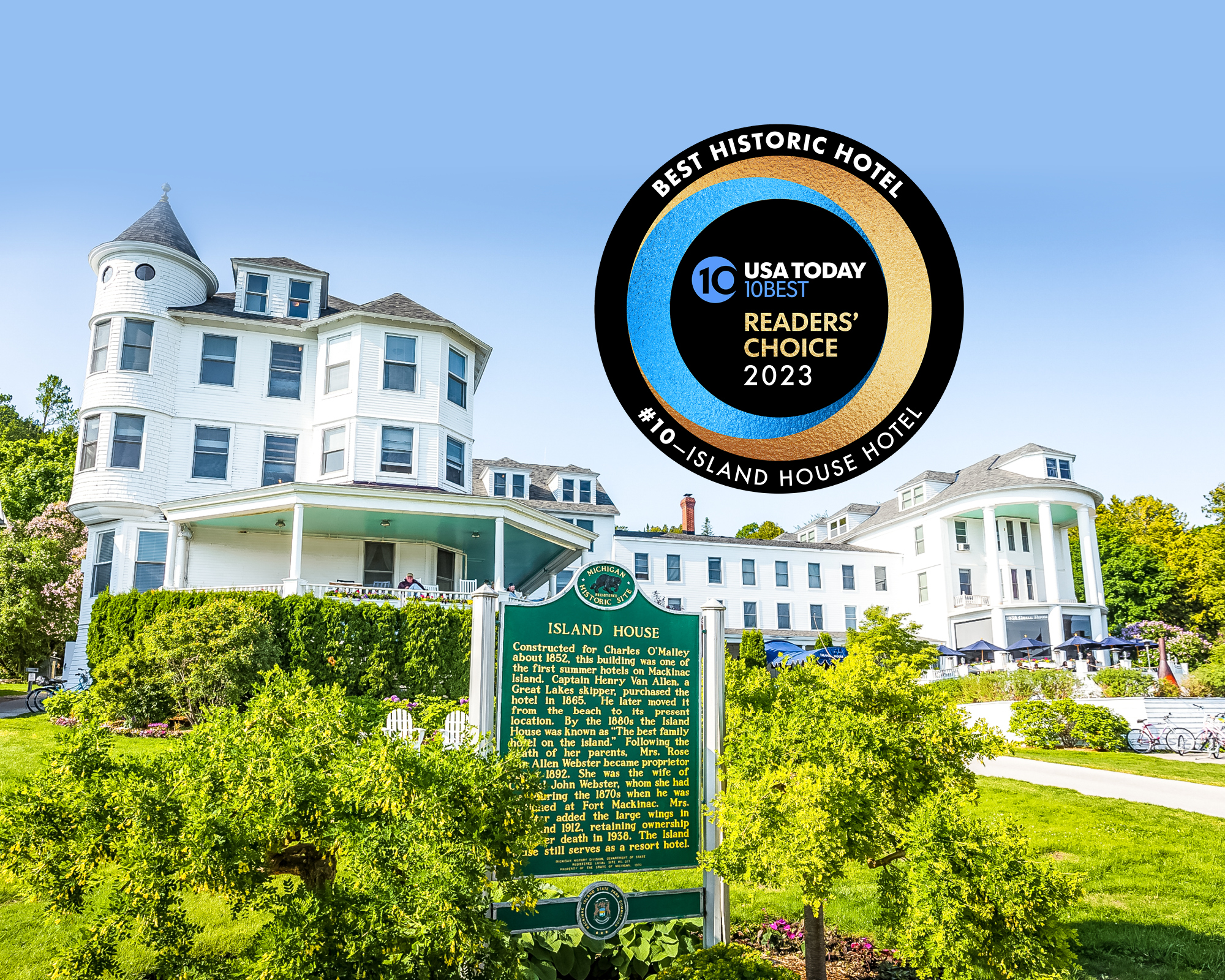 In a world where the allure of the new often takes center stage, there's something undeniably captivating about the embrace of history and the charm of a bygone era. The travel landscape of today is adorned with sleek resorts and towering modern hotels, but nestled within this contemporary tapestry are gems that have stood the test of time. We invite you to journey with us through the hallowed halls of these ten classic establishments – each nominated by an esteemed panel of hotel experts and crowned the Best Historic Hotel through the collective voice of readers.
These time-honored accommodations, imbued with rich narratives and infused with the echoes of the past, transport visitors to an era of elegance and grandeur. In a world where trends come and go, these establishments have remained steadfast, holding true to their historical roots and distinctive sense of place.
The coveted 2023 USA TODAY 10Best Readers' Choice Travel Award for Best Historic Hotel has shone its spotlight on these exceptional lodgings:
1. Historic Hotel Bethlehem: A living testament to the nation's history,
this establishment weaves stories of the past into the fabric of its walls.
2. The Peabody Memphis: A sanctuary of Southern charm, this iconic hotel has
hosted generations of guests with its timeless elegance.
3. Grand Hotel Golf Resort & Spa: Nestled by tranquil shores, this
resort exudes a sense of old-world charm, complemented by modern luxury.
4. The Mission Inn Hotel & Spa: A true architectural marvel, this
hotel's intricate design is a homage to the artistic spirit of its location.
5. The Royal Hawaiian: An enchanting escape to paradise, this pink-hued
haven is a beacon of Hawaiian hospitality and history.
6. The Pfister Hotel: Preserving a legacy of elegance, this Milwaukee gem
has welcomed guests with its refined atmosphere for over a century.
7. Hotel del Coronado: A seaside haven since the Victorian era, this iconic
beachfront retreat exudes timeless allure.
8. Battle House Renaissance Mobile Hotel & Spa: Steeped in Southern
tradition, this hotel embodies the grandeur of its historic surroundings.
9. La Fonda on the Plaza: A vibrant piece of Santa Fe's history, this
adobe-style hotel celebrates the cultural tapestry of the region.
10. Island House Hotel: With a breathtaking island setting, this
establishment has claimed its place as a cherished guardian of history and
hospitality.
As we celebrate these illustrious winners, let's also salute the travelers and enthusiasts whose votes have affirmed their exceptional status. The stories embedded within these walls, the whispered secrets of the past, and the artistry of a bygone era are now celebrated globally.
For a deeper glimpse into the captivating world of these Best Historic Hotels, we invite you to explore the full article at https://www.10best.com/awards/travel/best-historic-hotel-2023