Ferry Tickets
Your getaway begins with the ferry to Mackinac Island. For your convenience, we offer discounted ferry tickets through Star Line that are valid in Mackinaw City or St. Ignace. Add some adventure by taking the scenic route and arriving in time for Mackinac Bridge departure.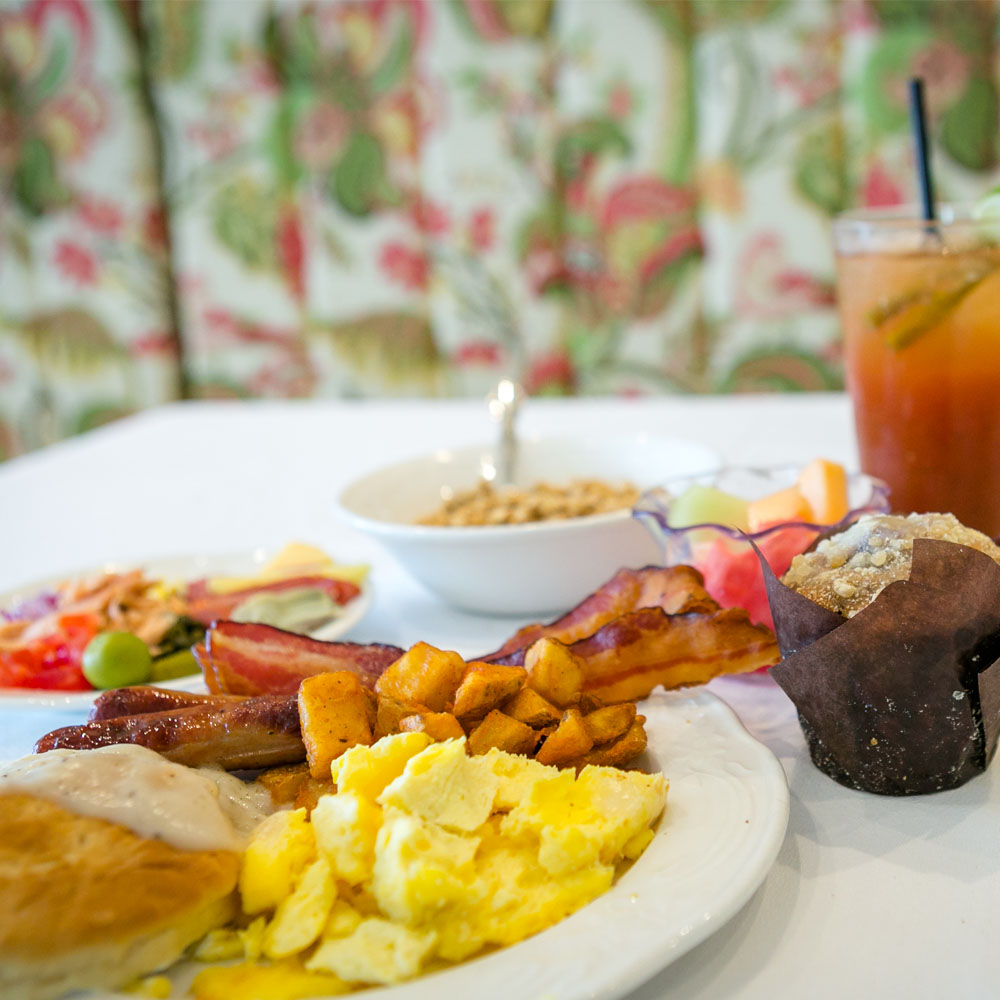 Breakfast at the 1852 Grill Room
Start your day on the right foot with a delicious, hot breakfast at the 1852 Grill Room. Enjoy beautiful views of the island from the outdoor patio seating or a window seat in the dining room.
Dinner at the 1852 Grill Room
1852 Grill Room delivers a remarkable Mackinac Island dining experience with a casual yet sophisticated atmosphere. Enjoy an enchanting evening with harbor views from the elegant dining room or waterfront terrace patio.
Picnic Lunch
Make your Mackinac Island trip even more memorable with an intimate picnic lunch. Whether a stop on the beach along your bike ride or lunch in the park, this is a convenient and memorable addition to your trip.
Bubbles + Berries
Add a thoughtful touch to a romantic Mackinac Island getaway. The romance tray features chilled sparkling wine, souvenir flutes, and Ryba's hand-dipped chocolate covered strawberries.
Sweet + Savory Nibbles
After a long day exploring the beauty that is Mackinac Island, who can say no to snacks delivered right to your room? The snack tray featured chilled sparkling wine, souvenir flutes, and chef's choice of select savory nibbles. It's the perfect way to relax and unwind.
Celebration Cake
Make your stay on Mackinac Island even sweeter with a 6-inch vanilla cake perfect for any occasion. Birthdays, anniversaries, or just because, this frosted vanilla cake serves up to eight people and is sure to brighten your day.
Best of Ryba's Fudge
The Best of Ryba's Fudge package has everything you need to make your trip even more indulgent. Featuring two half-pound slices of creamy, delicious fudge, caramel corn, peanut brittle, and saltwater taffy, we'll deliver this package right to your room to make your stay a little bit sweeter.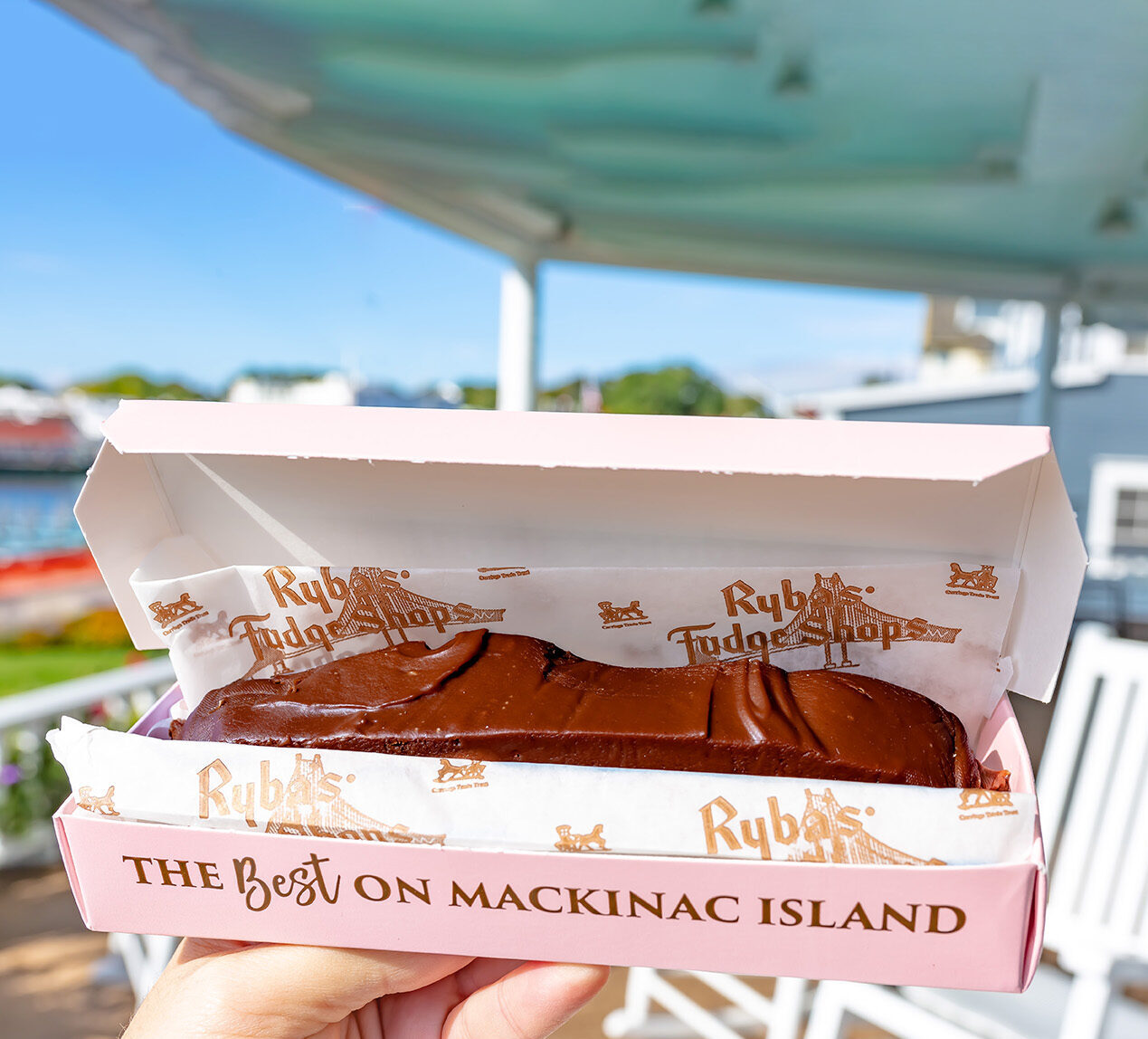 Fresh Mackinac Island Fudge
Mackinac Island and handcrafted fudge are synonymous. Have a slice of our family's creamy, delicious chocolate Mackinac Island fudge waiting for you upon arrival.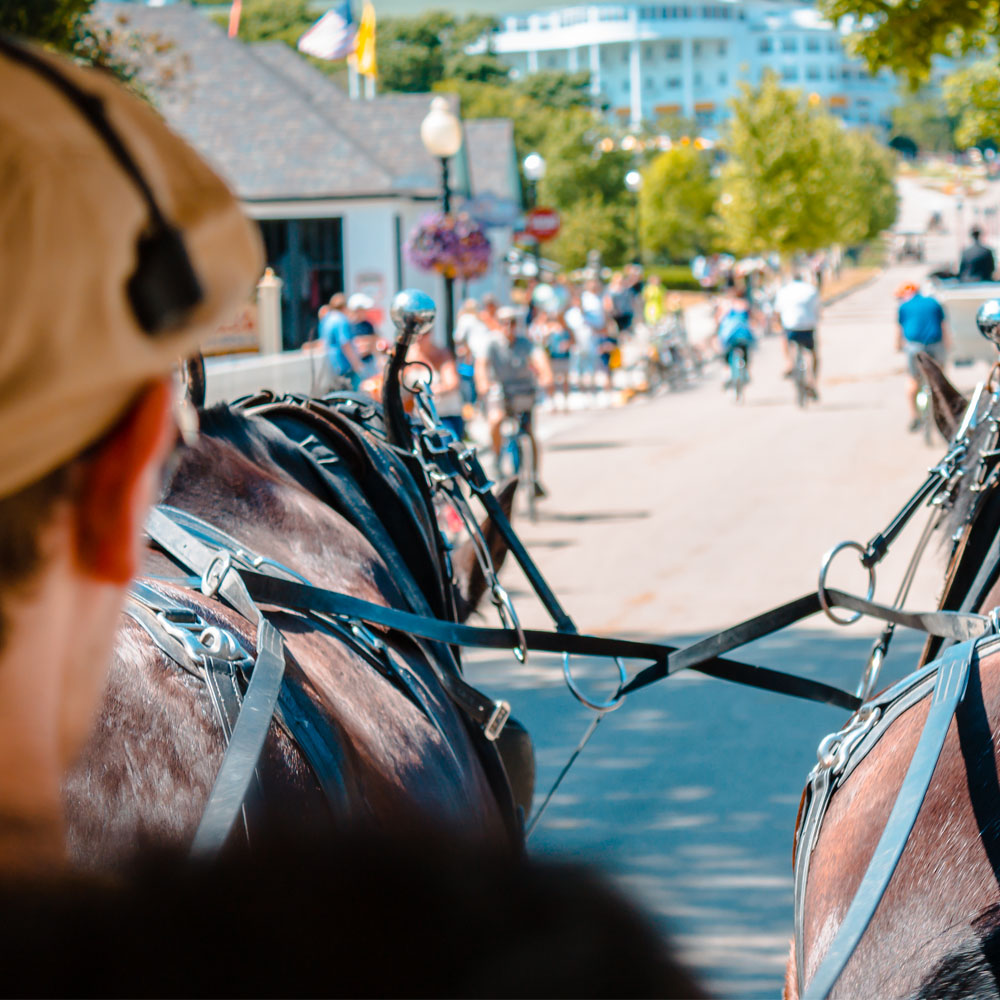 Mackinac Island Carriage Tour
Horse-drawn carriage tours are an enjoyable and authentic way to discover Mackinac Island.