Mackinac Island Spring Vacation Destination
Share on Social
Array
(
    [networks] => Array
        (
            [0] => facebook
            [1] => twitter
            [2] => pinterest
        )

    [has] => Array
        (
            [facebook] => 1
            [twitter] => 1
            [instagram] => 
            [pinterest] => 1
            [houzz] => 
            [linkedin] => 
        )

)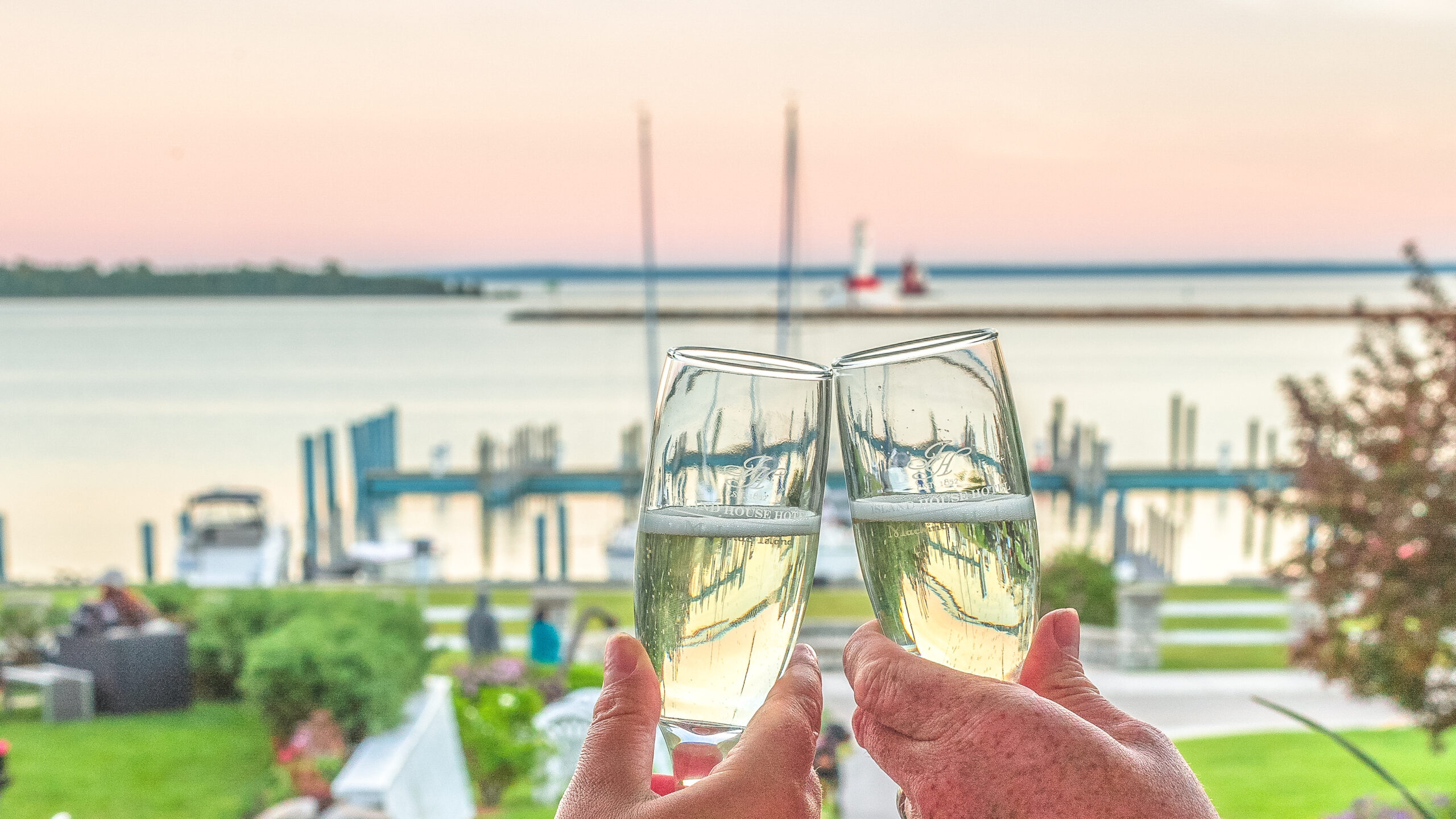 Mackinac Island Is Perfect for Your Michigan Spring Vacation
A Mackinac Island spring vacation is an excellent choice as winter comes to an end. Whether you're planning a girl's trip, Mother's Day retreat, a remote work vacation, a romantic weekend, or a much-needed change in scenery, the historic charm of Michigan's Mackinac Island is just what the doctor ordered. From unbeatable spring hotel packages to new seasonal menu features, there are plenty of reasons why Mackinac Island should be your spring vacation destination.
Experience the Rich History of Mackinac Island
Surrounded by Lake Huron and the Straits of Mackinac, this historic park can only be accessed by boat or plane, making it a unique vacation destination. With horse-drawn carriages instead of cars, you can take a step back on Mackinac Island this spring.
Founded in the 1600s, Mackinac Island is a lively display of rich history and old-world charm. For the perfect spring getaway, experience Mackinac Island on a horse-drawn carriage tour to discover the island's natural beauty and historic past at a relaxing pace. We suggest heading up to Fort Mackinac, where history comes alive during the cannon and rifle demonstrations.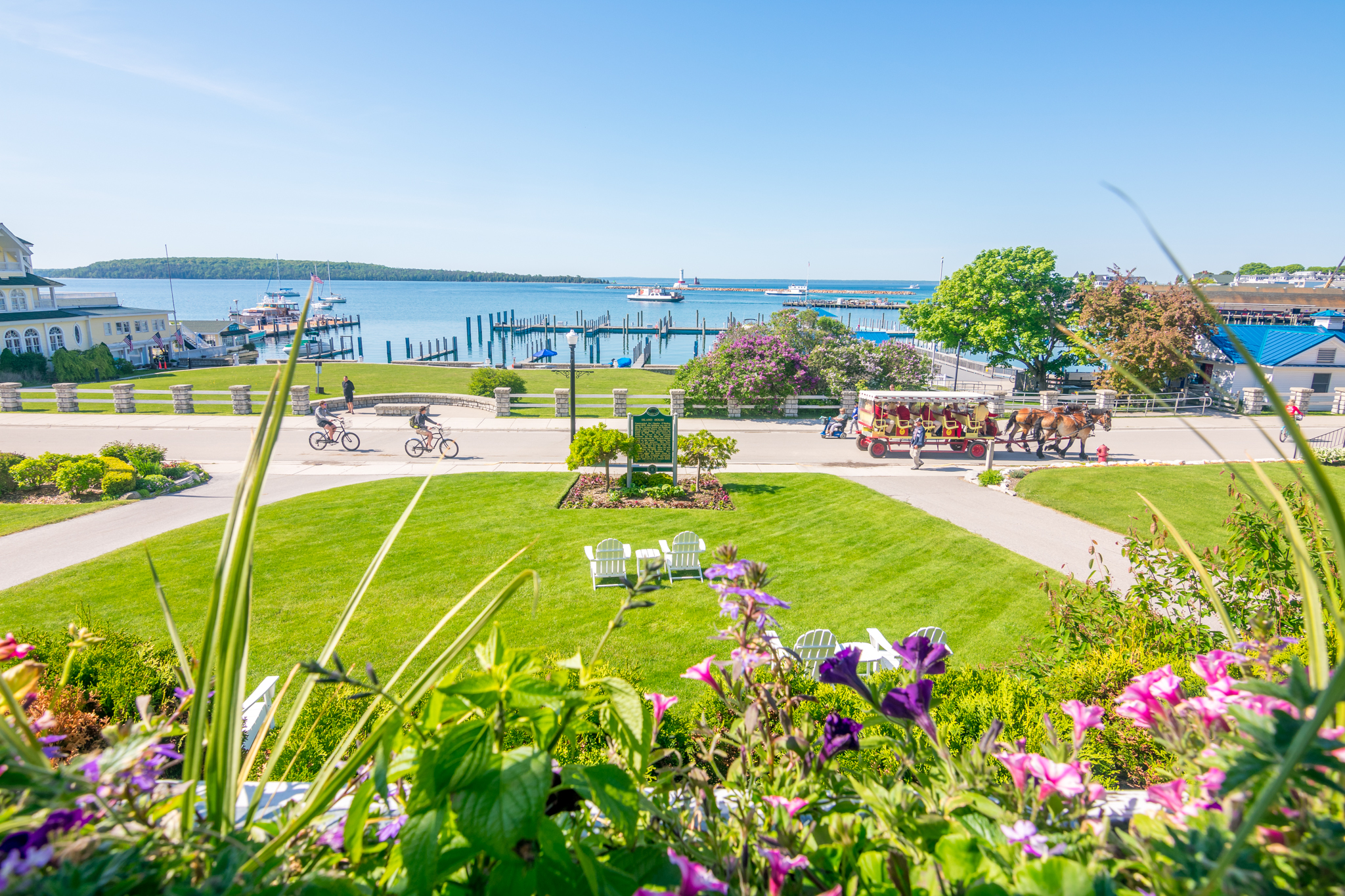 Soak up Mackinac Island Weather in May
One of the best parts about visiting Mackinac Island is the breathtaking views. The Mackinac Island weather in May is temperate, making it a great time to explore the island! Take in the beautiful scenic landscapes by biking and hiking these easy hiking trails without getting too hot. Don't forget to photograph your trip at famous landmarks like the highest point on the island (Fort Holmes) or iconic rock formations like Arch Rock, Devil's Kitchen, and Skull Cave.
If relaxing is more your speed, sit back and enjoy the fresh spring air with a memorable picnic with your friends or significant other on the Marquette Park lawn. Watch the spring flowers bloom as the island comes to life before your eyes. If you love being on the water, you can also book a kayak tour or unwind with a sunset cruise!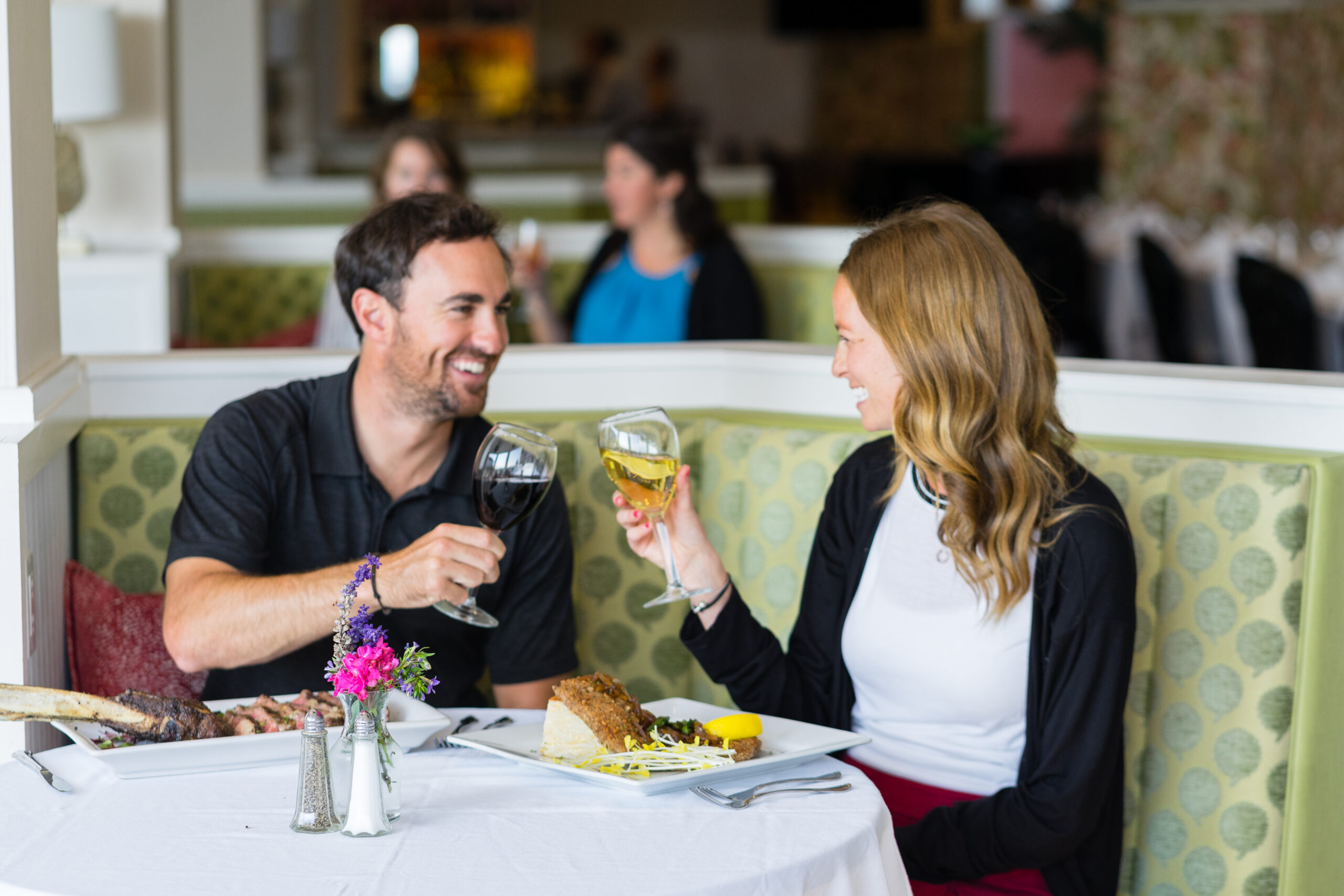 Exclusive Dining Experiences
Traveling to Mackinac Island this spring means you'll be one of the first people to taste the seasonal menus that chefs release at the beginning of every season. If you're looking for a sophisticated dining experience, we suggest sampling the first-class menu options from the 1852 Grill Room. If you are a fellow craft beer aficionado, Mary's Draft House has 50 beers on tap to indulge in. We would also place our bets on the Seabiscuit Café, a fun restaurant known for its fantastic menu items and atmosphere.
If you're a night owl, check out Mackinac Island's nightlife at one of the many bars and enjoy live music. You can also sit back, relax, and stargaze by the warmth of an Island House chimeneas perfect for roasting s' mores. Either way, your day and night will be full of delicious options you'll love!
Shop on Main Street
We suggest heading over to Main Street for some retail therapy to shop for the newly released gifts for yourself or someone you love. There is no shortage of boutiques, gift shops, or galleries to pick up a unique item to take back home. However, the sweetest gift you can grab you or your friends back home is a slice of decadent Mackinac island fudge from Ryba's Fudge Shops. After all, Mackinac Island is the fudge capital of the world. Try a taste of a classic or gourmet flavor and watch a live fudge-making demonstration from confectioners who have been hand-crafting creamy fudge for over four generations as a time-honored family tradition.
Spring Getaway Specials on Mackinac Island
The historic Island House Hotel is a comfortable place to rest while you dream about the magic of Mackinac in one of the newly renovated rooms. Plus, you can take advantage of Seasonal Spring Specials to make the most of your visit.
If you are looking for something to give the mother in your life this May, a well-deserved vacation with our luxurious Mother's Day weekend package is exactly what your mom is looking for! This is the perfect time for a mother-daughter trip, a couples retreat, or a getaway with her favorite gals.
Celebrate the Kentucky Derby in style with a stay at Mackinac Island! Our Kentucky Derby Deal is the perfect way to cheer on your favorite thoroughbred during this all-American Tradition. Dress to impress for our annual Derby Day Soiree in the 1852 Grill Room for a chance to win some fantastic prizes!
While it's nearly impossible to predict when Mackinac Island's treasured lilacs will bloom, consider a visit in early June during the annual Lilac Festival. The Island House Hotel offers a convenient and affordable Lilac Package complete with your own lilac sapling to plant at home.